Grand Festive Season
Celebrate Christmas and New Year's Eve in Bratislava. In honour of this occasion, the Grand Hotel River Park features package and special menus. Make the most beautiful time of the year memorable with us.
---
New Year's Eve Package Including Buffet - style Dinner in Maria Theresia Ballroom
Celebrate the last day of 2017 with a New Year's Eve Buffet-style Dinner in the Maria Theresa Ballroom filled with the pleasant rhythms of live music. Package includes accommodation, buffet style breakfast at Riverbank Restaurant, Buffet style Dinner at Maria Theresia Ballroom with drinks package & entry to ZION SPA LUXURY. Price from* 229 EUR per person, 272 EUR for two in a double room per night. *Longer you stay, less you pay .
Please contact the Reservation department for more information: reservations@grandriverpark.com.
Terms & Conditions
© 2017 Starwood Hotels & Resorts Worldwide, Inc
Christmas menu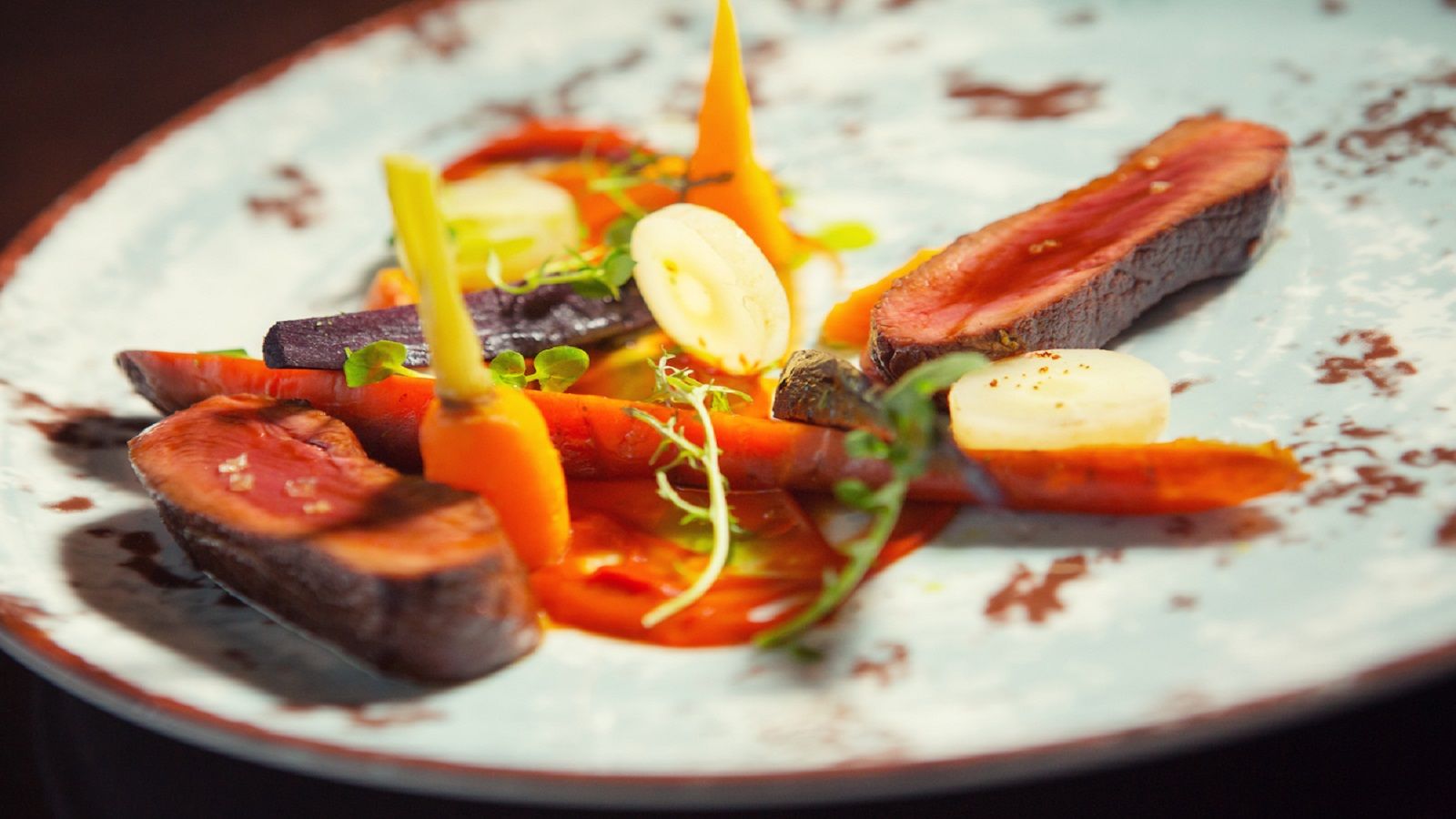 24th December 2017, Riverbank Restaurant, 12 pm - 3 pm, 6 pm - 10:30 pm
Come to enjoy the three-course Christmas menu, and spend the magic of a wonderful Christmas time in a warm atmosphere of the RIVERBANK Restaurant during lunch or dinner time.
Price is : 55 € per person.
Festive Menu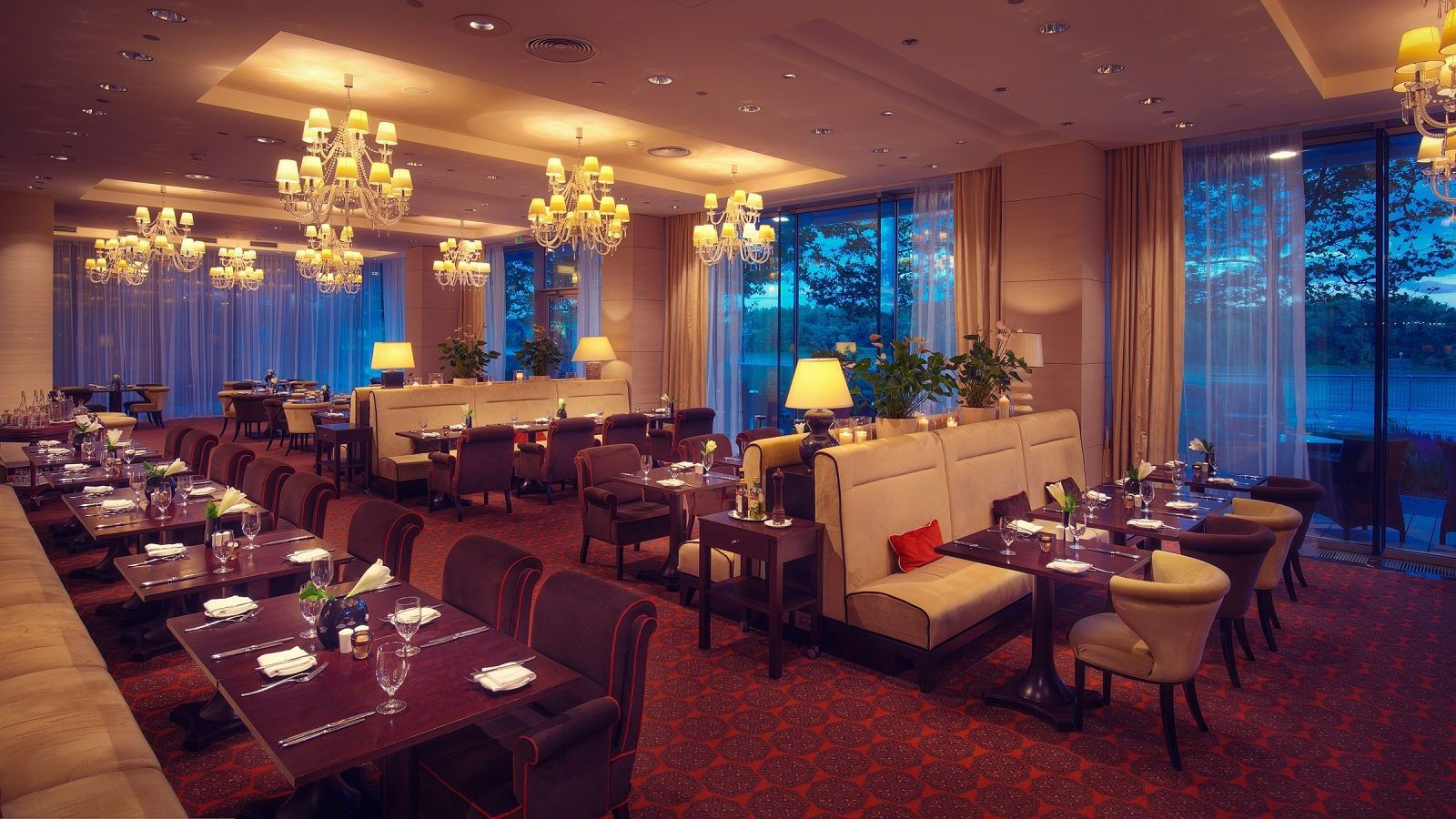 25th, 26th, and 27th December 2016, 12 pm - 3 pm, 6 pm - 10:30 pm
Take your whole family out during Christmas, and enjoy a festive lunch or dinner. Choose and combine meals from seasonal two-, three-, or four-course menu based on your taste and preference.
25 December - Christmas family buffet 40 € per person
26 and 27 December - Festive Christmas menu starting from 34 € per person.
SEE OUR MENU
NEW YEAR'S EVE AT GRAND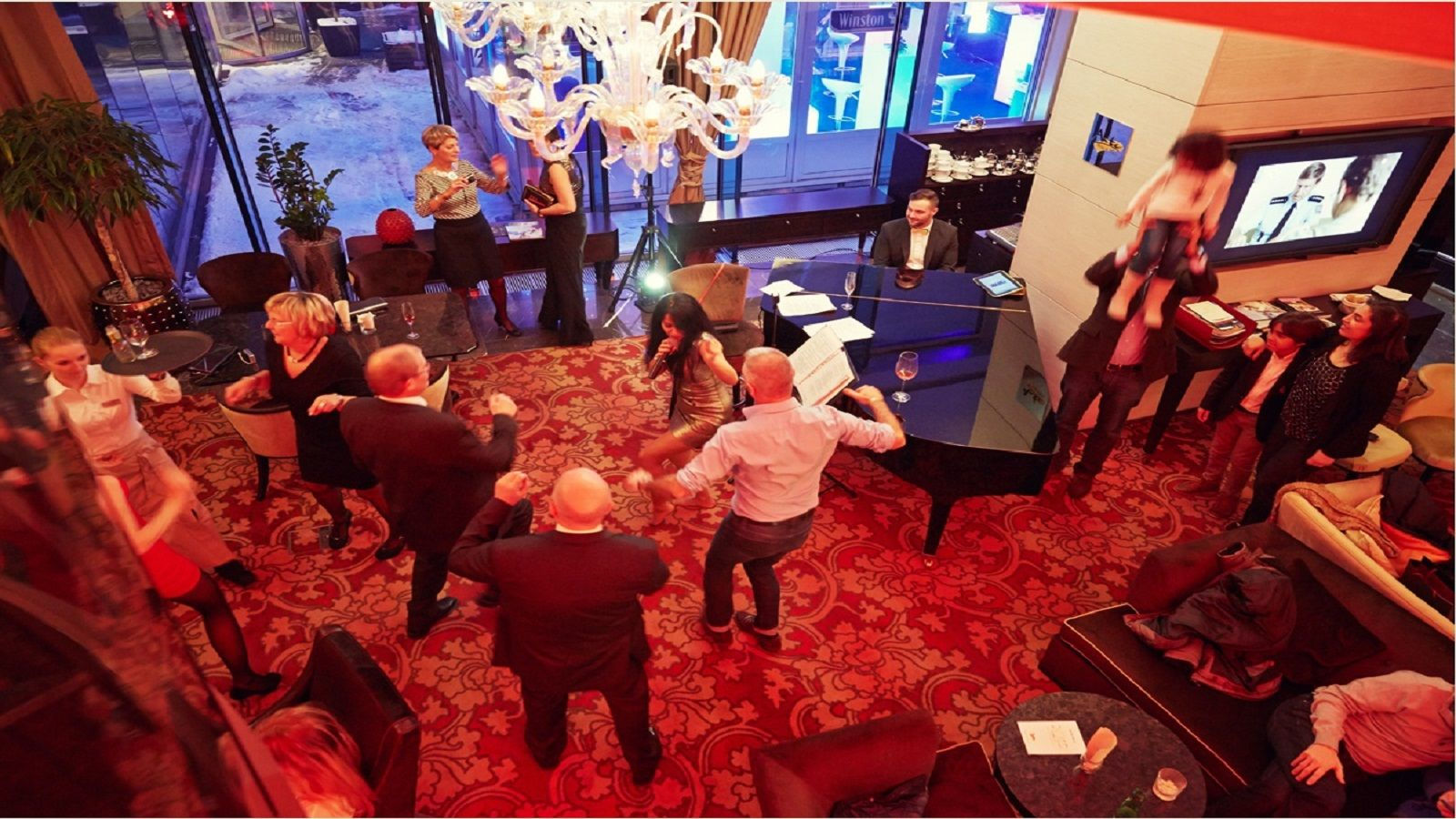 31th December 2017, Lobby Lounge, 9:30 p.m. until early morning
The best cocktails, champagne menu and snacks - what else do you need at the most vibrant party of a year? The DJ with his life performance will take care of your entertainment all night long
BOOK YOUR TABLE AFTER THE DINNER IN LOBBY. MINIMUM CONSUMPTION IS 100€ FOR TWO PEOPLE, AND 200€ FOR FOUR PEOPLE.
Luxurious New Year's Eve Gala Buffet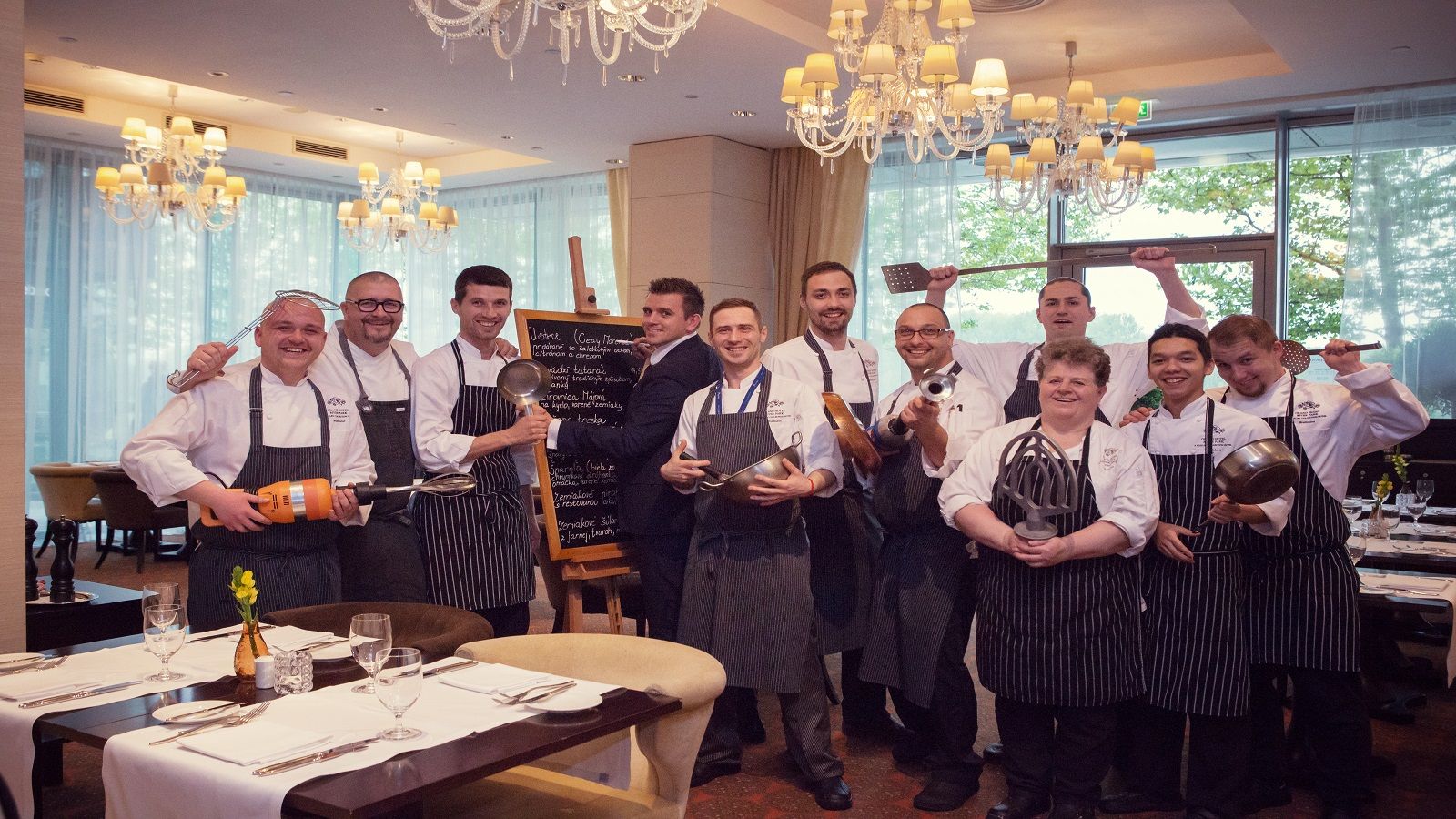 31th December 2017, Riverbank Restaurant, 7.p.m.
Spend the last day of the year 2017 in the stylish RIVERBANK Restaurant and taste the delicate buffet menu prepared by Chef Jaroslav Zidek and his team accompanied by live music.

Price 109 € per person.
NEW YEAR'S EVE BUFFET STYLE DINNER IN MARIA THERESIA BALLROOM
31th December 2017, Maria Theresia Ballroom, 6:30 pm - 10:30 pm
Start off New Year's Eve with celebratory buffet menu accompanied by live music, and head to the streets for the New Year's countdown. Menu will be served from 6:30 p.m. to 10:30 p.m. and includes wide choice of traditional & seasonal specialties. Price 59 € per person. Drinks excluded: + 30 € per person for unlimited beer, wine and mineral water consumption. Number of seats is limited.
The New Year's Eve Brunch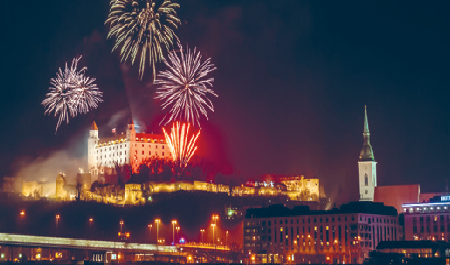 1th January 2018, Riverbank Restaurant, 12 pm - 3 pm
Celebrations don't finish by midnight! Enjoy the contentment and come to RIVERBANK Restaurant. New Year's Eve Brunch will be served during lunch. Our classic á la carte menu will be served during dinner.

Price is 40 € per person.